Join us on the 143rd Cozumel Carnival Edition!

Pre-Carnival events in Cozumel will run from January 28th to February 19th, before the real Carnival starts on February 22nd.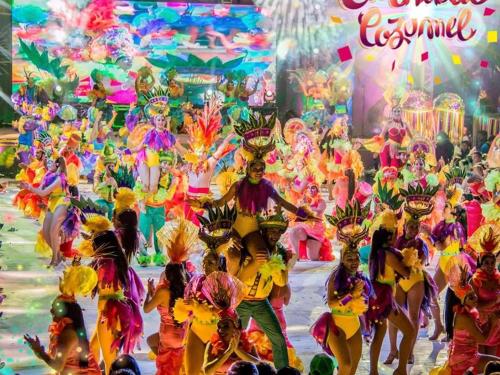 If you're planning to visit while Carnival is on  then expect the biggest celebrations and parades to be on the nights of Saturday February 25th; Sunday February 26th and Fat Tuesday February 28th.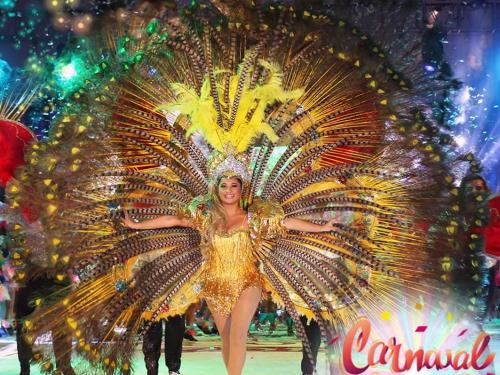 People line on the street dancing with the performers, catching gifts that are showered on them and bands play live music around the downtown area. After the seafront extravaganza, the music keeps playing and parties continue well into the night. On Wednesday February 29th will be the closing ceremony and traditional burning of Juan Carnaval.
Cozumel Carnival, more than 135 years of tradition!
Cozumel Carnival is the oldest on the Yucatan Peninsula and perhaps in the whole country of México. According to Mérida Magazine published on March 30th and April 20th 1876 by Mr. Nestor Rubio Alpuche, Cozumel introduced its first Carnival that year.

By oral history we know that in 1896 parades in Carnival were taking place and the ?Dance of the Ribbons? and the wooden bull ?Huacax-ché appeared. In 1904 for the first time was organized a masquerade, Cuban in origin, where the protagonists were depicted as blacks and the women?s roles were all played by men. A bit before the 1920?s carnival celebration events were developed, and students participation was organized, converting Carnival in one of the mayor social events on Cozumel Island. Since then, masquerades are enthusiastically embraced by attendees and have become a part of the tradition. In the mid 1940?s women began to participate and by 1975 the local City Government took control of the activities and the fiesta gained new momentum and little by little reached new heights of popularity among the people.

The celebration has year to year become a huge fiesta for the people and families of the Island providing a healthy fun filled with glamour and becoming the best Carnaval in the state of Quintana Roo.